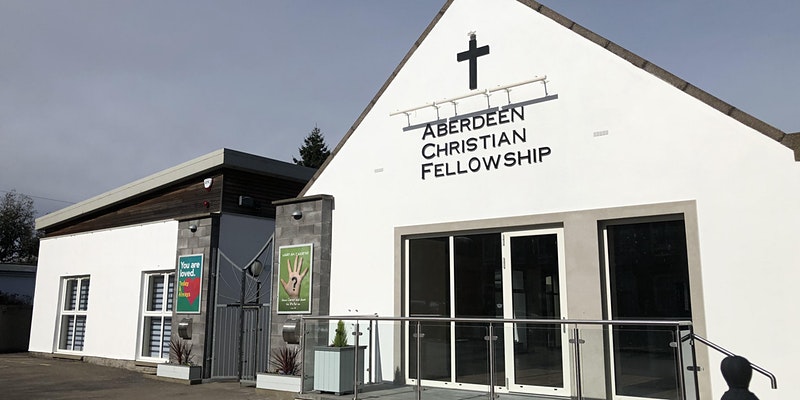 Welcome to Aberdeen Christian Fellowship, an evangelical church based on Union Grove in the West End of Aberdeen. If you would like any further information please do not hesitate to get in touch by telephone (01224 600207) or email (office@aberdeencf.com). You can also keep in touch by signing up to our mailing list by clicking here.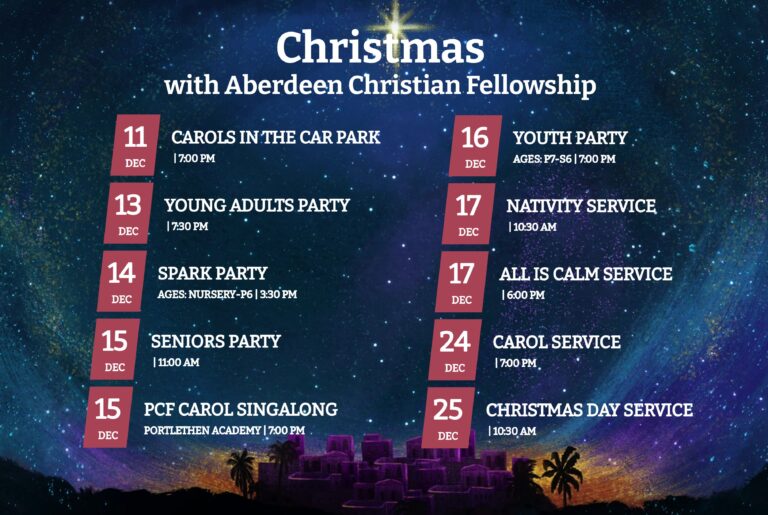 Our annual Christmas Hamper outreach is upon us, and we are now collecting donations.
If you would like to give financially you can do so using the following links.
Thank you so much for your support!
For UK taxpayers eligible to claim Gift Aid, please click here to donate.
For non-Gift Aiders, please click here.
Service Live Stream - Sundays, 10:30am:
Kingdom Greatness

In this sermon by Vijay Pillai, the focus is on biblical greatness, contrasting it with worldly views of power. Using Matthew 20:17-28, Pillai highlights Jesus' teaching that true greatness in God's Kingdom lies in serving and sacrificing for others, as exemplified by Jesus himself. The sermon urges believers to follow this model of selfless service […]

Undeserved Generosity

In this sermon by Florence McKenzie, the theme of "Undeserved Generosity" is explored through the parable of the vineyard workers from Matthew 20:1-16. Emphasizing that in the Kingdom of Heaven, all who come to faith, regardless of timing, receive God's grace and the gift of eternal life. McKenzie highlights the importance of gratitude over entitlement, […]

The Rich Young Ruler

In this sermon by David, he explores the theme of true perfection and surrender in Christianity, focusing on the story of the rich young ruler from Matthew 19. David emphasizes that perfection is only attainable through Christ, not through our own efforts to follow the law. He underlines the importance of surrendering worldly attachments to […]